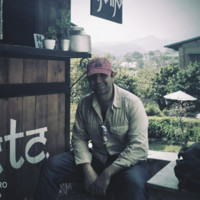 About Arjun Dhar

+91 9818189142 |

arjun.dhar@yahoo.com | References & Blogs | Website : http://arjun-dhar.neurosys.biz/Arjun_Dhar.html
Present Status
Summary
Technical Architect, EACIIT; Big Data
CTO & Co-Founder + Technical Architect, Skippo; App platform for queuing, table management, resource optimization for restraunts and clinics.
CEO & CTO, NeuroSystems; E-Commerce company and architect + developer for cloud platform that services 18 SME clients.
Senior IIOT consultant, Encoding Enhancers
Hands-on all aspects of projects from client acquisition to development & servicing. Personally trained & led teams.
Expertise extends from

Enterprise Software architecture and backend development & integrations in J2EE
Linux and related DevOps
User experience (UX) design & UI programming
App development on Android and React
Others: Digital Marketing | Client interaction, Requirement elicitation

Verticles:

Financial > Investment side
Education
Online Retail : E-Commerce B2C & B2B
Oil & Gas

Past 7 years dedicated in creating a platform to serve multiple clients. The projects are powered by his own platform developed in Java related technologies. It has successfully enabled multiple businesses to go online.
Winner of multiple prestigious awards and client recognition
MCA Post graduate (Masters in Computer Applications) + other certifications

R&D in IoT: ESP32, ARM Coretx 7, FreeRTOS

Current: Technical Architect EACIIT
Click () to know more about that point of interest
Working on
...
IoT Consultant and senior management with Encoding Enhancers in Embedded C++ and doing R&D on ESP32, ARM Coretx 7, FreeRTOS
Custom portal development on Java, E-Commerce, Business Application Development, Mobile to Server integration, App dev, Java Developer & Architect, Amazon Cloud Servers (AWS) , Digital Marketing ...
Links: NeuroSys E-Commerce | NeuroSys platform (request access)
Background
...
My passion for computers started as a kid when I was age 8, on the Atari 800XL; making 8-bit games. The passion transcended into programming and then interest in AI at an early stage however the market demanded other skills in Application and Web development, which I made a successful career of, earning recognition and accolades.

In 2011, the itch to break away from Outsourcing app based dev to product based innovation caught up and I branched off to experiment. Am now a seasoned software developer with front end and backend experience along with business experience with SMEs.

My tryst with AI has brought me back, this time with the market right for it. Selling Software development, E-Commerce web development but also looking to develop capability in IoT, Big Data and AI (all applying to one another).
Transition to IoT & Machine Learning
...
Understand that the relevance of software shelf life is obsolete. Long term technical thinking has to give away to Businesses demanding quick, adaptable infrastructure rather than long invested processes. Agility is the most important word for a business today.

To match agile needs of BUSINESS (not just technology). I am preparing to enter Data Science, IoT and Big Data (interconnected). Looking for business opportunities that align my existing experience with these new opportunities.
Experience Summary
Languages (Years)

* New interests: Go Lang, Embedded C++, Python 3, Tensor Flow 2
Roles (Career %)

Industry Background
An experienced software developer and consultant to clients ranging from Fortune 500 companies to startups.

Web and enterprise/distributed Java and related technologies like Spring, JPA, JMS (using Enterprise Integration patterns) etc
Experience in using cloud services like Goolge, AWS on deployed projects
Devops setup of Linux servers FTP, MySQL, Apache, Mail server (Postfix + Dovecot), Private Git server, and many more services

Over 11 years experience working with clients across US, Australia, Europe and India
Over 7 years of entrepreneurial experience
Specializes in website and business application development, including requirement gathering, design, security and maintenance
Wide use of open source and proprietary technologies in Java for development
Active follower of many software open source projects
Technical Lead on projects in several organizations
Winner of multiple awards during employment tenure
Hands on development and installation for all projects led or architected
Cloud services exposure
Worked/Employed with following cloud Services for E-commerce and app platform:
AWS: S3, SNS & SMS, AWS Cloud Front, EC2 deployment, IAM, Cloud watch to monitor SMS failure and successes
Quick Sight - Reviewed for Reporting, but did not end up using
Organization - For consolidated billing for our platform
Sales Force.com
Organizations
Organization
Role
EACIIT

[2019 - ...]

CTO & Technical Architect
Encoding Enhancers

[2019 - 2019]

Senior Consultant
Skippo Pvt. Ltd.

[2016 - 2019]

CTO & Co-Founder, Architect, Full stack Developer
NeuroSystems Tech. Pvt. Ltd.

[2012 - 2019]

CEO & Founder and handled all aspects of the company to begin with from Client handling to delivery.
Campus EAI Consortium

[2009 - 2010][2010 - 2013]

Architect & Senior Developer for Messaging and Application Security
Headstrong (Now Genpact)

[2004 - 2009]

Technical Team Lead, Business Analyst Consultant
Gryphon Networks (Client)
Reverse mapping of Business Rules from legacy SQL Code and Laws from Regulatory. Re-Engineering Declrataive rules & the designing the engine to process the rules
Agilent Technologies (Client)
Single Sign On (SSO) Solution architect
Merill Lynch
Team lead on a Financial Data Processing related project
Spinning Doors (closed)
Web & Java Programmer
EXL Services

[2002]

Trainee Programmer
Educational Background
References & Blogs